Aubrey Frederick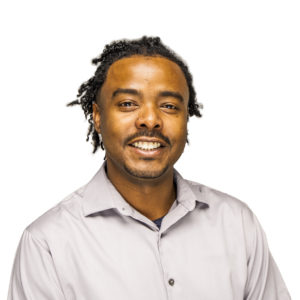 Aubrey Frederick offers more than 16 years of experience in the AEC Industry specializing in AutoCAD and BIM technologies. As an Autodesk Certified Professional he provides implementation solutions for BIM best practices, end user software transition, and reduce the cost for the contractor performing the installation. When doing production he utilizes Autodesk AutoCAD MEP, Revit, and Navisworks Manage while also providing technical support. He recently founded iCAD Solutions, LLC, a BIM software startup. Aubrey is now sharing his knowledge about Autodesk software helping AEC professionals produce efficient consistent workflows.
You can find Aubrey on Twitter as @AFtheNavisChef
Romina Hausmann
Romina Hausmann is a creative designer specializing in architectural visualization and technical drawing. Born in Barcelona (Spain) in 1986, she started her career in the film industry as a set designer and graduated with a master's degree in Architecture and Design from UCLA / Cal Poly Pomona. She can assist with functional 2D design to more sophisticated 3D renderings and interactive virtual tours. Recognized as a professional instructor, she has lead courses in computer design software for different clients like the architectural team at Lucky Brand. With a variety of skills, Romina is now providing technical, visual and training support.